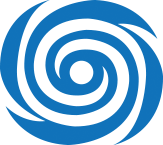 Mission
Launched in 2002, NOAA SciJinks inspires and engages students to learn about weather, satellite meteorology and Earth science. Our fun articles, games and videos are targeted toward middle- and high-school aged students and their educators.
The site features informative articles that answer important questions about weather, games about weather and technology, engaging videos and tons of downloadable content.
Management
This site is produced by the NASA Space Place team at NASA's Jet Propulsion Laboratory for NOAA National Environmental Satellite, Data, and Information Service (NESDIS), with funds from the Geostationary Operational Environmental Satellite – R Series program and the Joint Polar Satellite System program.
GOES-R Series Advisors: Dan Lindsey, Kevin Fryar, Michelle Smith
JPSS Advisors: Mitch Goldberg, MaryEllen Humphreys
Program Manager: Heather Doyle
Web Development Team
Producer/Editor/Writer: Jessica Stoller-Conrad
Designer/Illustrator: Alexander Novati
Game/Web Developer: Kyle Mansfield