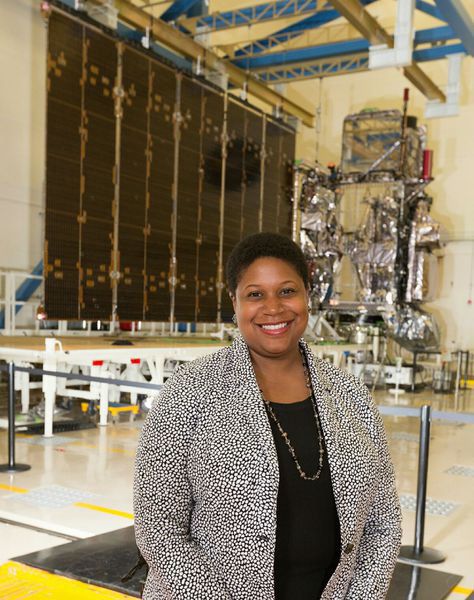 Wild Weather Jobs: Algorithm Engineer
If you look at a weather satellite up close, you can tell it's a pretty complicated piece of hardware. What you can't see are the hundreds of algorithms—math equations written in computer language—which allow the satellite to collect weather information, send it down to Earth and transform the information into products for weather forecasters.
In her job as an algorithm engineer for NOAA/NESDIS/Office of Satellite Ground Services at the NASA Goddard Space Flight Center, Jamese Sims understands the computer algorithms of the GOES-R series satellites inside and out. We recently spoke with her about her work, her career path and advice for others who might want to do similar work.
Wondering about the weather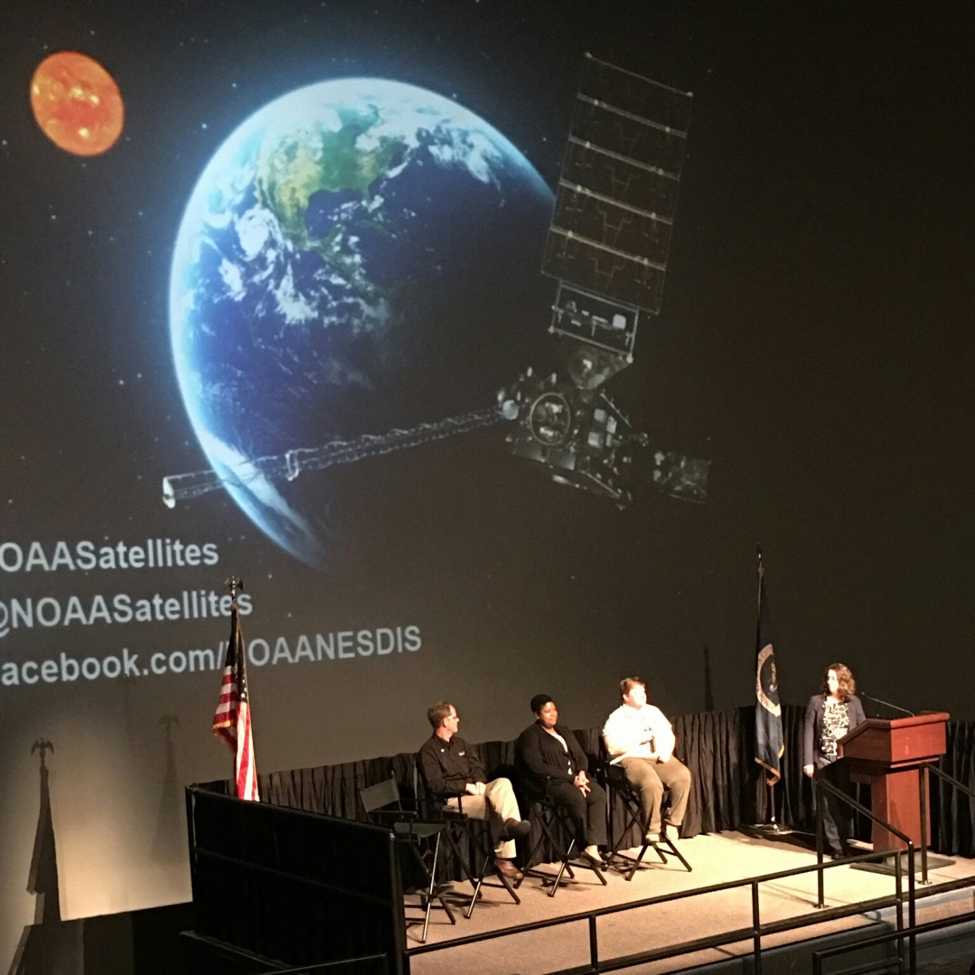 Sims, who grew up in Mississippi, has been fascinated by the weather for many years. "I became interested in weather patterns as a child, trying to understand how the weather could be so hot in Mississippi, yet at the same time, extremely cold in Indiana where my uncle and aunts live," she says.
However, she didn't know right away that she wanted to have a career in observing and understanding the weather. She entered college at Jackson State University as an accounting major, but eventually changed her major to meteorology because of her love for math and science.
"My interest was in forecasting hurricanes using numerical weather prediction. I took advantage of NOAA internship opportunities while in college that allowed me to learn various computer languages and methods. During my first NOAA internship as an undergraduate scholar, I used a genetic algorithm to locate the Gulf Stream while working with scientists at the National Weather Service's Environmental Modeling Center. The next summer, I studied historical hurricanes at the NOAA Atlantic Oceanographic Meteorological Laboratory Hurricane Research Division in Miami," she says.
After college, she went on to earn a doctorate in atmospheric sciences from Howard University. During this time, she built up her skills in enhancing computer models to predict the location and intensity of tropical storms. She then went on to work as a NOAA/National Weather Service meteorologist for 12 years.
Not just numbers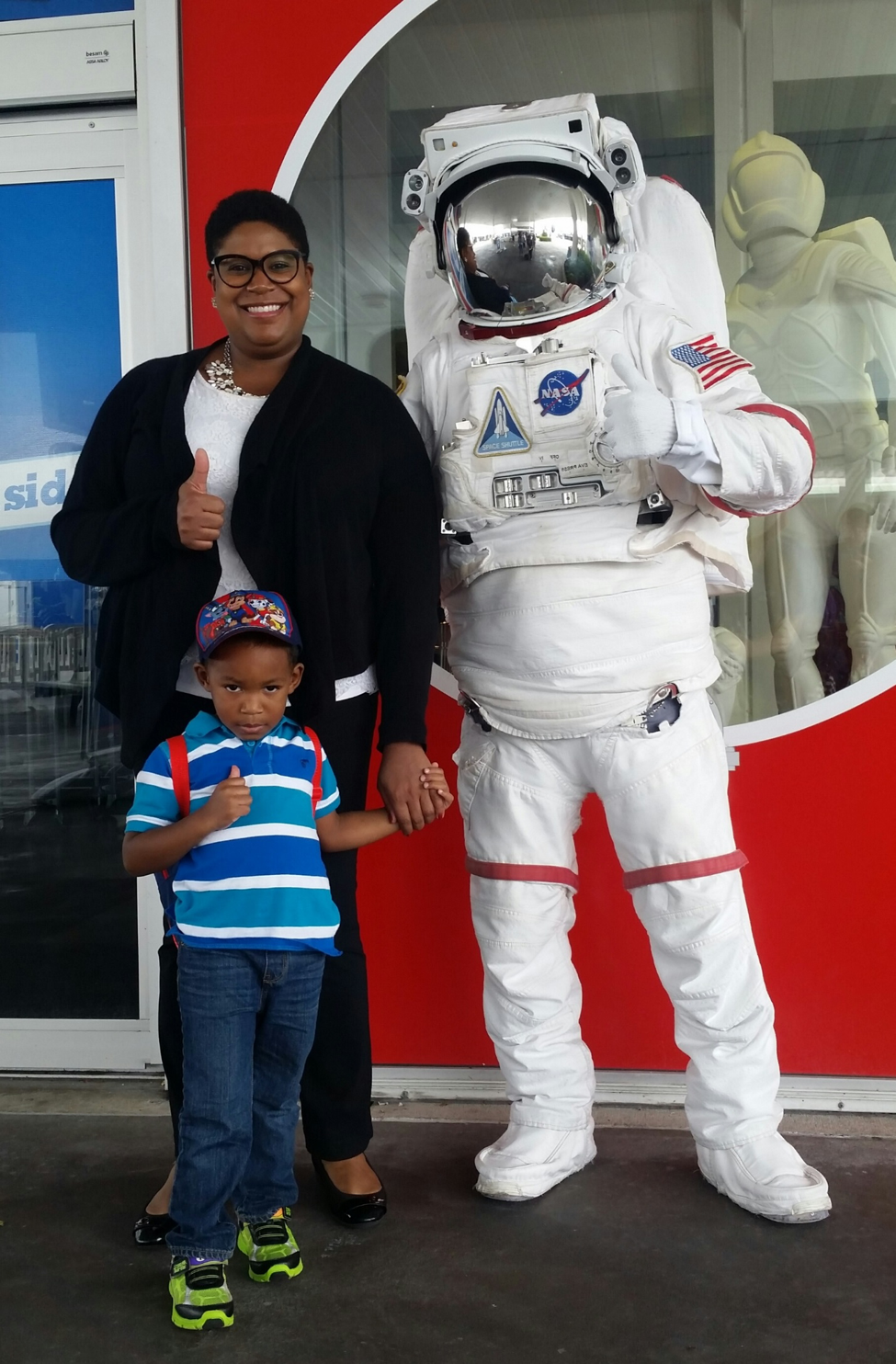 Although many parts of Sims's career involve computers, her job requires lots of people skills, too. "In my time at NOAA, in addition to numerical weather prediction, I also assisted managers in understanding the needs of their customers and helped them to build partnerships," she says.
"My tasks vary from day to day," Sims says, "but most of my job consists of overseeing and providing coordination between different offices and partners for GOES-R series Products, Systems, Development and Implementation, or PSDI. My goal is to ensure that GOES-R series satellite products are properly designed and will meet the needs of our customers."
The products that Sims supports will assist researchers and forecasters in understanding the information collected by GOES-R series satellites.
When she's not at work, Sims loves spending time outdoors, going to museums and hanging out with her family and friends. She is also very passionate about mentoring STEM (Science, Technology, Engineering and Math) students from underrepresented groups and helping them prepare for the workforce.
Launch time
"The absolute best part of my job was attending the GOES-16 launch. Everyone's excitement and energy about the advancement of science that GOES-16 provides made every work day worth it and more important," she says. "It is a great feeling to know that data and products from GOES-R series satellites will save lives by providing such a great amount of details about our beautiful planet Earth."
Tips on entering this field
Sims says her advice to middle school and high school students is to fall in love with learning and exploring new ideas. "Take as many math, science and computer courses as you can, find a mentor in a field you're interested in and do lots of activities outside of school to help you develop as a whole person," she says. "Don't ever be afraid to try and be great at something new or different!"