The Short Answer:
Severe flooding is caused by atmospheric conditions that lead to heavy rain or the rapid melting of snow and ice. Geography can also make an area more likely to flood. For example, areas near rivers and cities are often at risk for flash floods.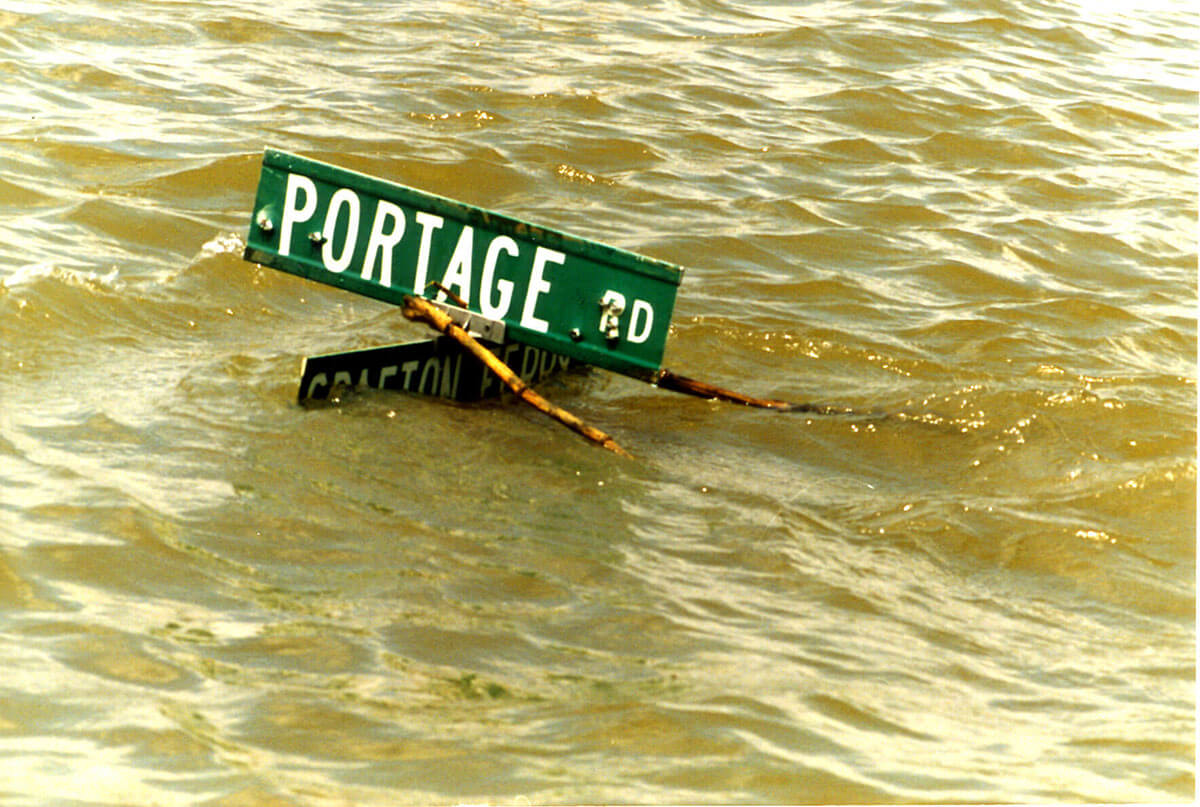 A flood is an overflow of water onto land that is normally dry. Floods can happen almost anywhere. They can cover an area with just a few inches of water or they can bring enough water to cover the roof of a house. Floods can be dangerous for communities, lasting days, weeks or sometimes even longer.
Many different situations can cause a flood. Here are just a few:
Geography can also make an area more likely to flood. For example, areas near rivers are often at risk for floods. Urban areas (areas near cities) are also at higher risk for floods because rooftops funnel rainfall to the ground below, and paved surfaces such as highways and parking lots prevent the ground from absorbing the rain.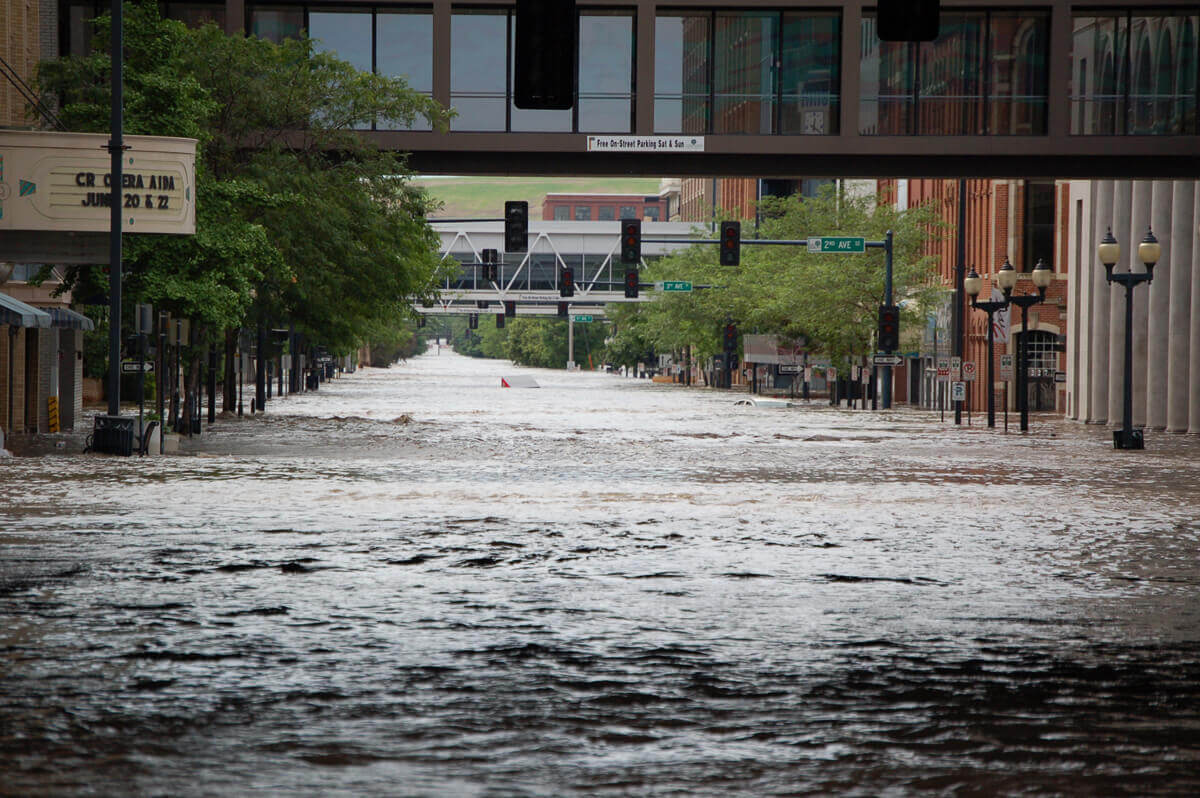 Mountains or steep hills can increase an area's flood risk, too. Rain or snowmelt running down a mountain can cause streams and rivers to rise quickly. In fact, if a thunderstorm lingers over a mountain, a creek only 6 inches deep can swell to a 10-foot-deep river in less than an hour.
What is a flash flood?
Flash floods are very dangerous floods that can happen with little or no warning. When there is more rain than the soil can absorb, the excess water quickly runs into rivers and creeks, overwhelming storm drains and ditches and causing a flash flood. Flash floods can cause water to rise significantly in a short amount of time.
Where does all of that rain come from?
Several different weather conditions can cause extreme rainfall in a region. Tropical cyclones form in some tropical and subtropical areas, usually in the summer and fall. When they appear in the Atlantic Ocean or the northwest part of the Pacific Ocean and reach a certain intensity, they are called hurricanes. Tropical cyclones can produce huge amounts of rain, causing flooding and flash flooding once the storm reaches land.
They can also send a rush of water from the ocean onto coastlines in an event called a storm surge, which floods low-lying areas. (Learn more about how hurricanes form.)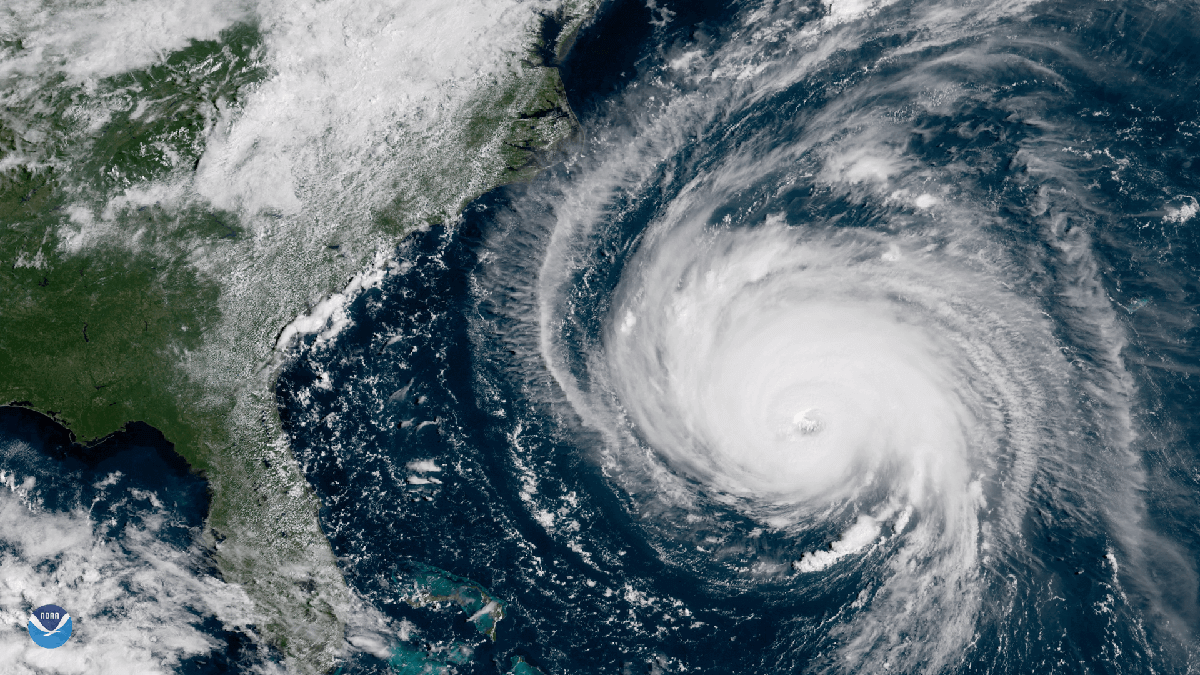 Another phenomenon that can cause extreme rainfall is called an atmospheric river. Atmospheric rivers are long, narrow conveyor belts of moisture that move through the atmosphere.
Strong atmospheric rivers can deliver enormous amounts of rain and snow in California, the Pacific Northwest and Alaska, especially during the winter months. This can lead to serious flooding and mudslides.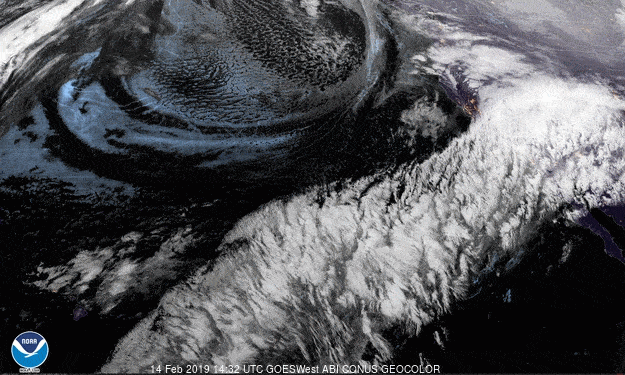 How do satellites help during floods?
Weather satellites, like those in NOAA's Geostationary Operational Environmental Satellite-R (GOES-R) series, keep an eye on atmospheric events that can lead to flooding.
For example, the GOES-R series satellites are equipped with an instrument called the Advanced Baseline Imager (ABI), which can detect and monitor the formation of atmospheric rivers. The ABI can also determine the amount of total moisture in the atmosphere from the ground all the way to the top of the atmosphere. This provides useful information for weather forecasters to improve predictions for heavy rains and flash flooding and help people stay safe.
After flooding occurs, weather satellites can also be used to spot heavily flooded regions from space. Information from GOES-R and the NOAA-NASA Suomi NPP satellite can be used to create "flood maps." These maps help officials quickly determine where to send help and resources during a flood.