On March 1, 2022, the United States launched its latest weather satellite, called GOES-T! GOES is short for Geostationary Operational Environmental Satellite. GOES-T is part of a group of NOAA (National Oceanic and Atmospheric Administration) satellites that keep an eye on Earth's weather from space.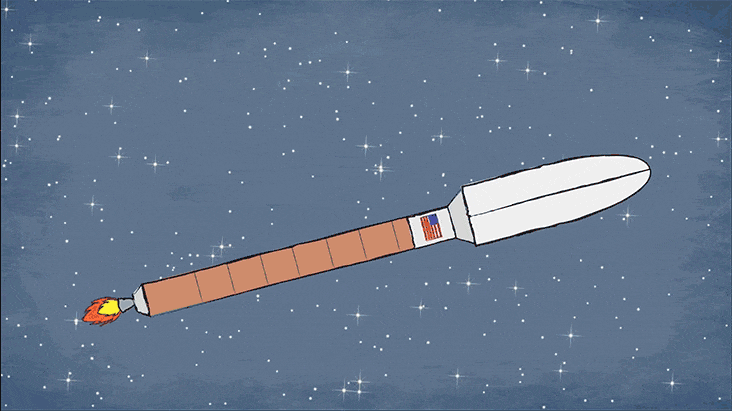 GOES-T Art Challenge
Why do we need these weather satellites? The information they collect is used in many ways! In fact, if you've ever checked a weather forecast on a phone, computer or television, you've used information collected by one of GOES-T's satellite sisters.
See what kids around the world think GOES-T will observe where they live! Check out these selections from the January 2022 NASA Space Place Art Challenge:
GOES-T Art Challenge Selections
Draw the GOES-T satellite observing the typical weather during this time of year where you live!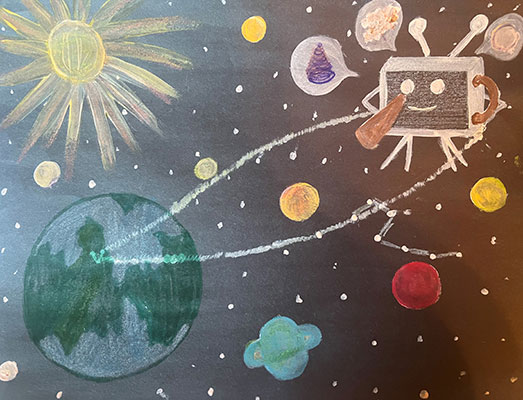 Aadya, 8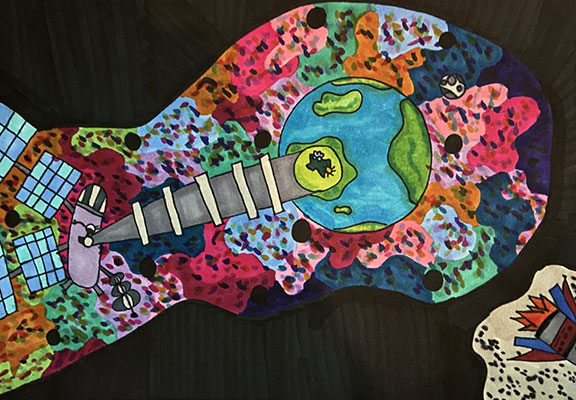 Adeline, 10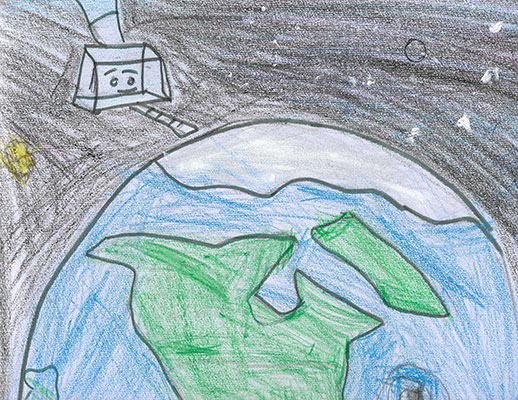 Advait, 6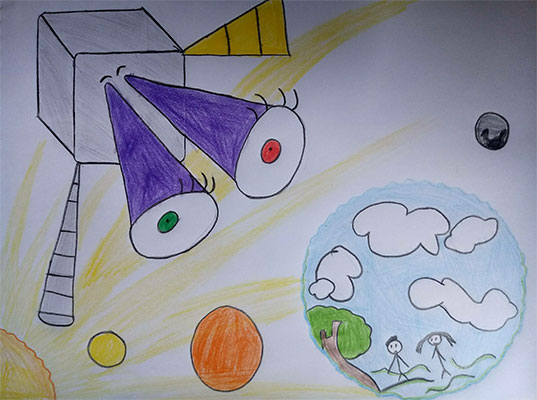 Alan, 7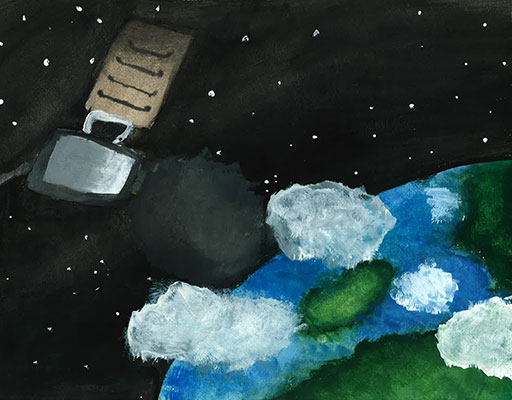 Ayenwi, 11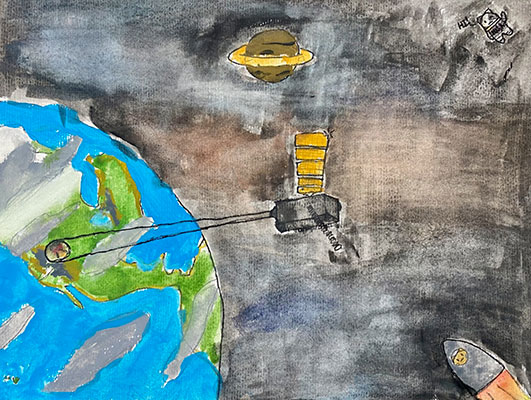 Clara, 10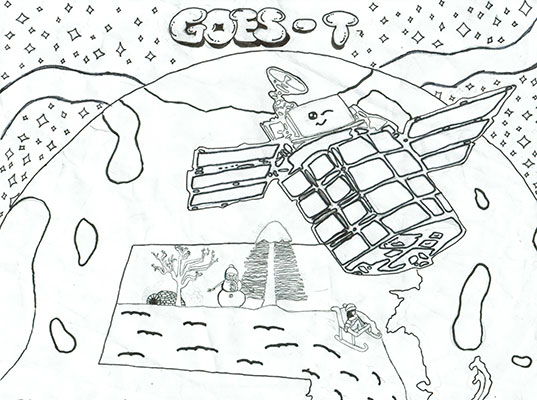 Dahlia, 11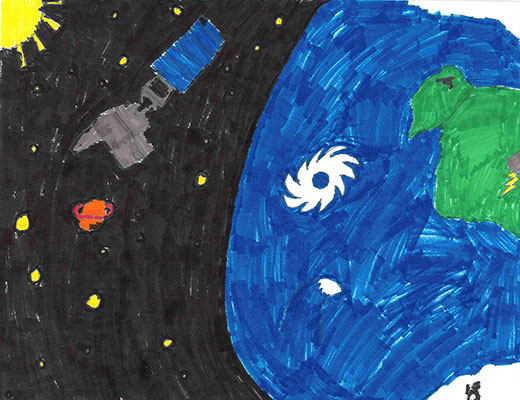 Eleanor, 9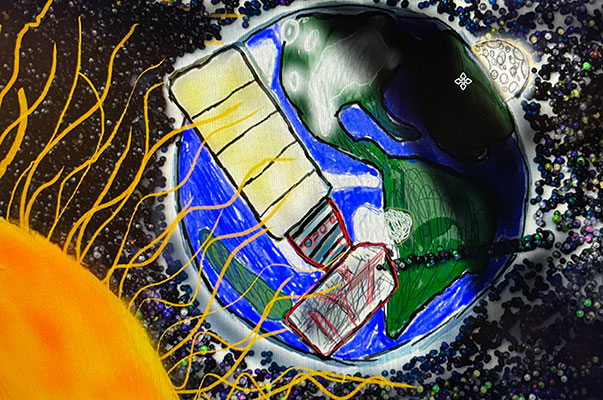 Gabriel, 10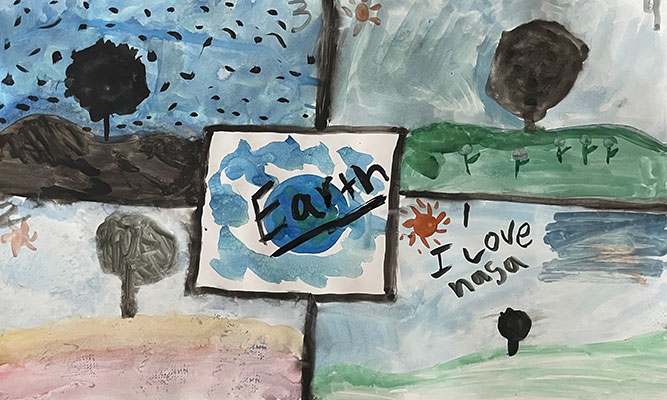 Isabella, 9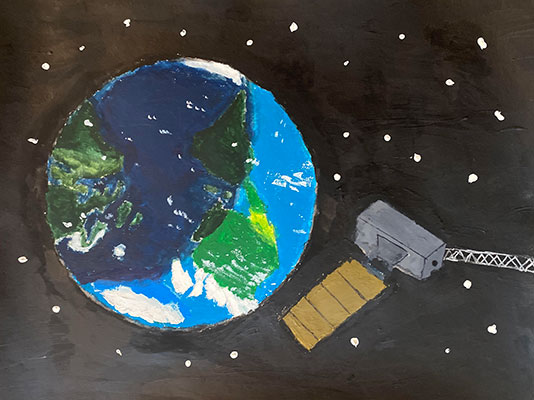 James, 12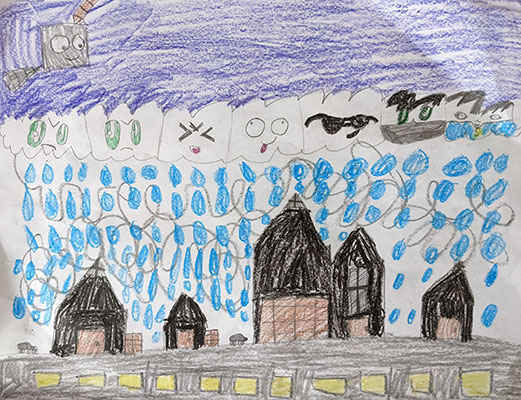 Jeremy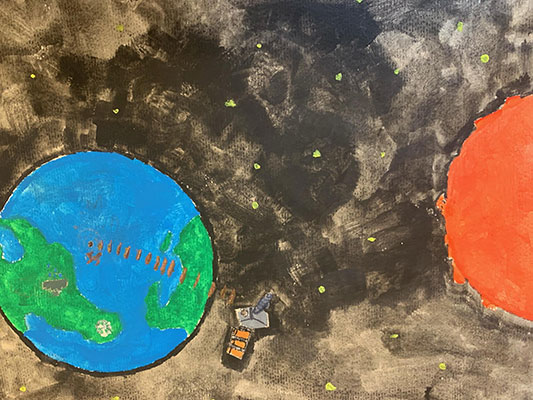 Joe, 10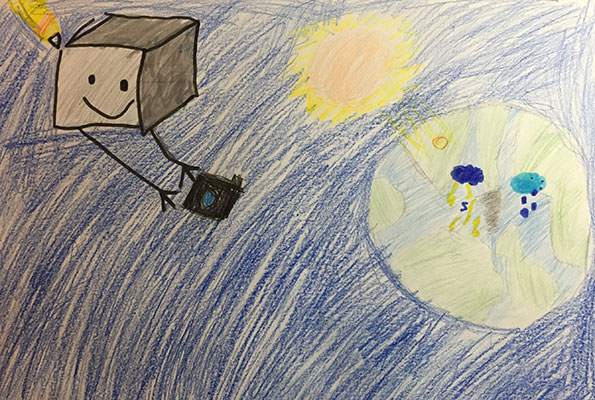 Lara, 6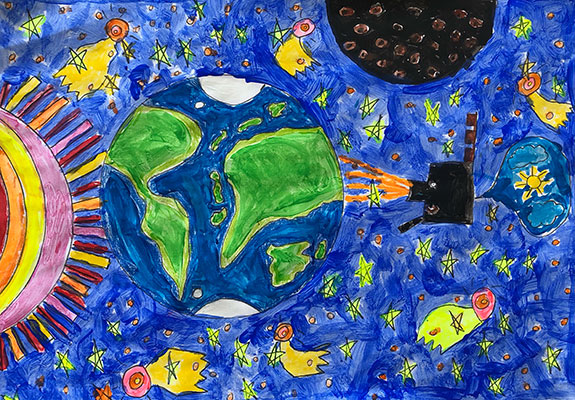 Laura, 7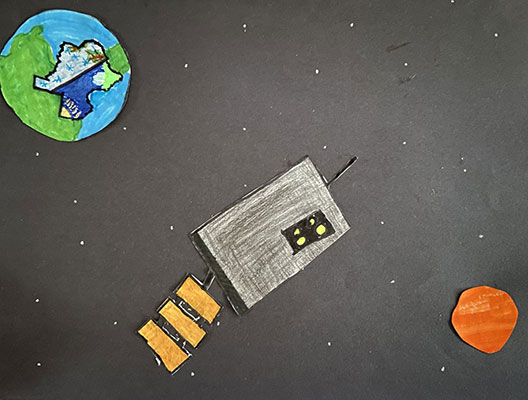 Lexton, 10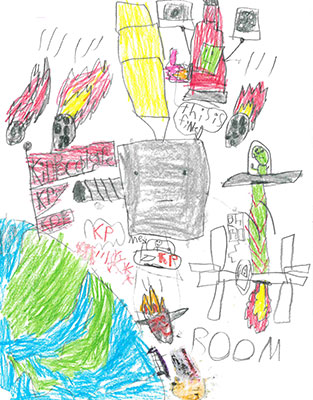 Makanaokeakua, 9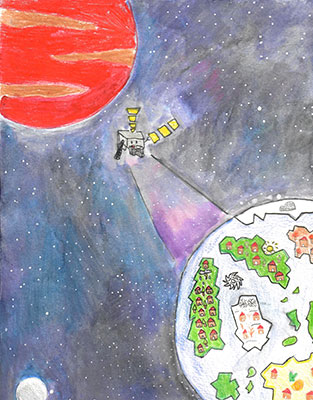 Mayukha, 9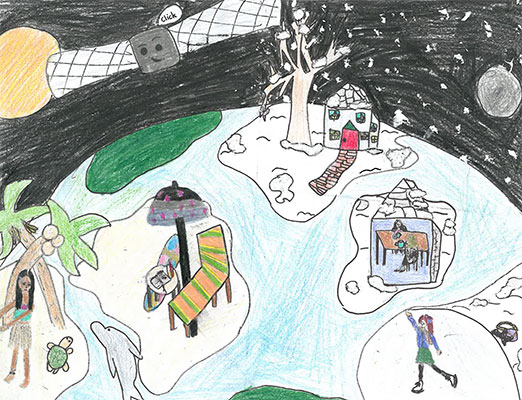 Mimi, 11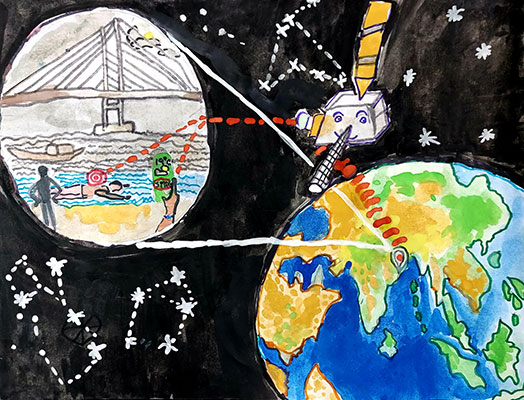 Naisha, 5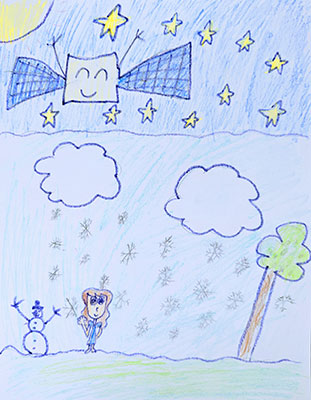 Sakura, 8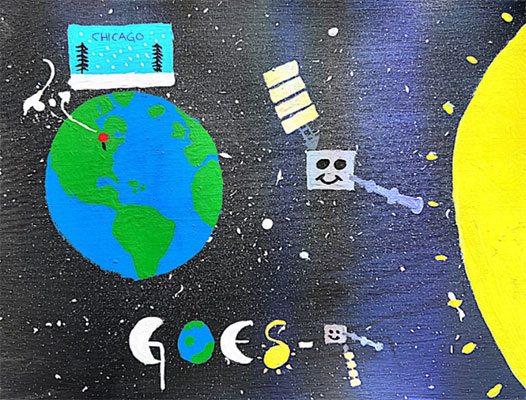 Shreya, 11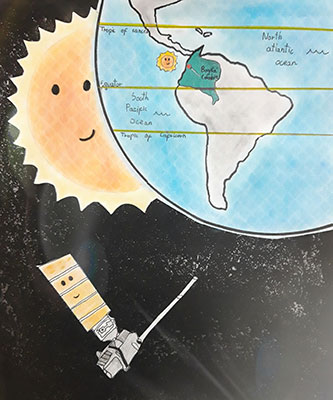 Sofia, 11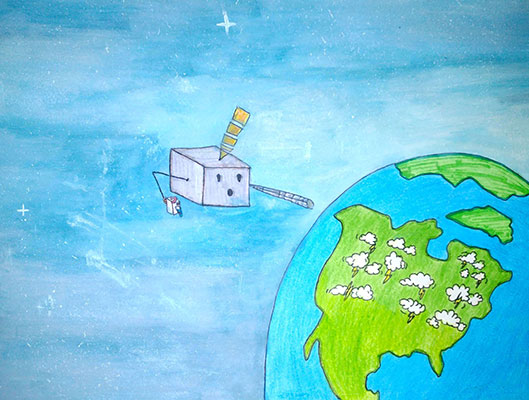 Yasmim, 15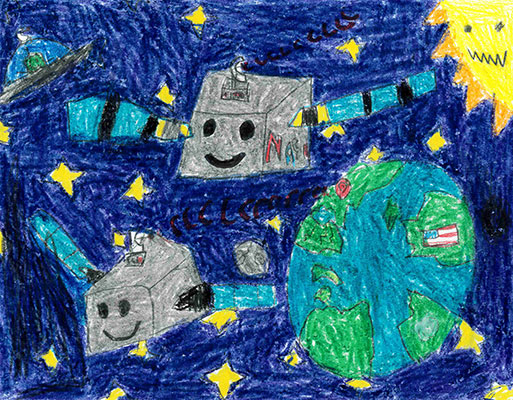 Zethan, 9
GOES-T Launch Bingo
For the launch of GOES-T, we created a launch bingo game. During the GOES-T launch broadcast, you could mark off the words that you heard!
Did you miss out on playing along with the live broadcast? No problem! You can still play our bingo game along with the launch broadcast recording!
Download the GOES-T launch bingo cards below to see what they were all about.