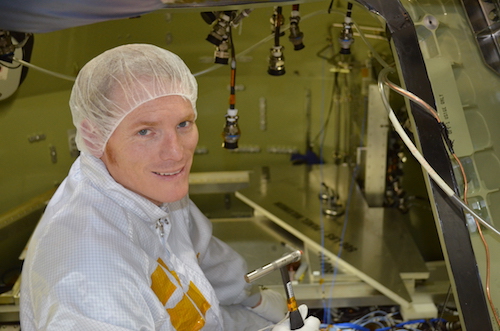 Wild Weather Jobs: Systems Engineer
Normally, when you've worked really hard on something, you do your best to keep it safe. However, when engineers are done building an expensive, high-tech satellite, the satellite gets some pretty rough handling. But this isn't just for fun. It's very important to make sure that the satellite is ready for the extreme environment it will experience in space!
Levi Smith, a systems engineer at Lockheed Martin Space Systems Company, is one of the people charged with shaking and blasting these brand new satellites. His most recent project was to see how the GOES-16 weather satellite would hold up in space.
Flying and fixing from an early age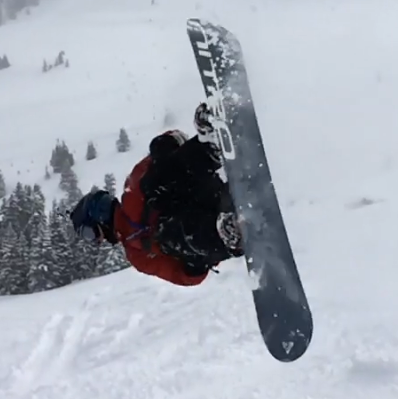 "I have been interested in airplanes and spacecraft from my earliest years as a child. I built my first balsa wood airplane model in the third grade as part of a science project," said Smith. In addition, he says that in his younger years, he was always working on his bicycle and other vehicles, and was always trying to understand why things break and how he could fix them.
But Smith didn't go directly to college to become an engineer. First, he wanted to pursue a few other interests. Right after high school, he served as a missionary, and then went on to work as a Korean linguist in the U.S. Army.
When he finished with those adventures, Smith enrolled at Colorado University in Boulder to pursue both a bachelor's degree and a master's degree in aerospace engineering. While he was there, he learned about the methods used to make sure that spacecraft (such as satellites) are strong enough to survive launch and orbit.
A typical day for a systems engineer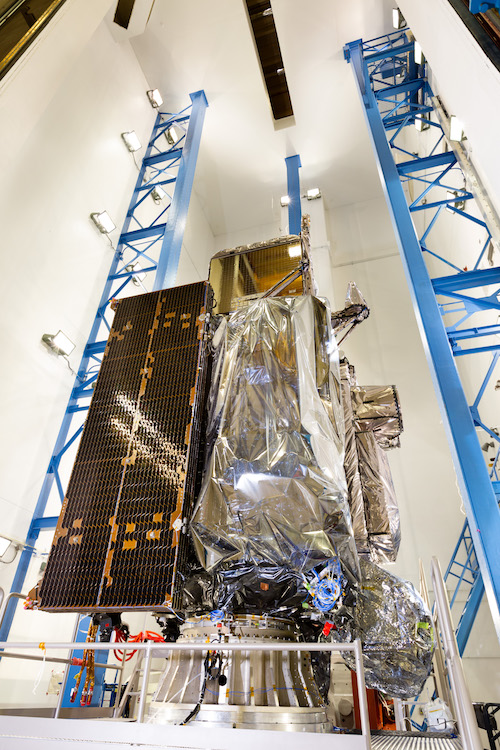 Smith says that he has many responsibilities, but they are all related to making sure that a spacecraft meets its requirements before launch. And that is no small task; the GOES-16 satellite had to meet tens of thousands of requirements!
Smith's work generally focuses on mechanical testing. Called "shake and bake" in the engineering field, this type of testing is used to subject the satellite to the harsh conditions it will experience during launch and in space.
"When a spacecraft is launched it experiences acceleration, vibration, heat, and acoustic environments that must be withstood by the spacecraft structure and electronics to successfully reach orbit and function properly once there," Smith says. "We put the entire spacecraft on a large shaker system that simulates the launch vibration environment, then we put it in a large acoustic chamber and blast it with acoustic energy similar to what it would see during launch."
It's important that a spacecraft passes all of these tests, Smith says, because "there is no going to space to fix it once it is launched!"
A good day at the office
Although it takes a long time for the satellite to check off every requirement, Smith says a successful launch is always worth the wait.
"It is quite a sight to see a 6,000 pound satellite shaking up and down and it gives us a real appreciation for the forces it must withstand during launch! It is a great day whenever we successfully pass any of these milestone mechanical tests, but my favorite day is when we successfully launch a spacecraft into space and it starts performing its mission as expected," he says.
How can others enter this field?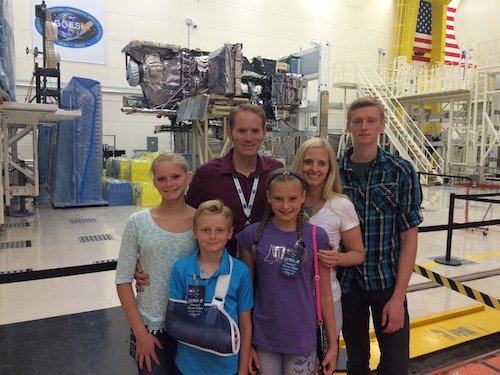 "Be passionate about your schooling and get as much out of your learning experience as you can," Smith says. "Your ability to show that you have mastered a subject will play heavily into your career opportunities."
"Try to get into a college that has an emphasis on aerospace engineering or mechanical engineering. Also, be sure to apply for internships as soon as they are available to you during your schooling," he adds.